I recently got the itch to update our bedroom duvet cover. I love what we have now but as you all know, this girl likes to switch it up. Currently we have this amazing paisley number from Crate & Barrel that we received as a wedding gift.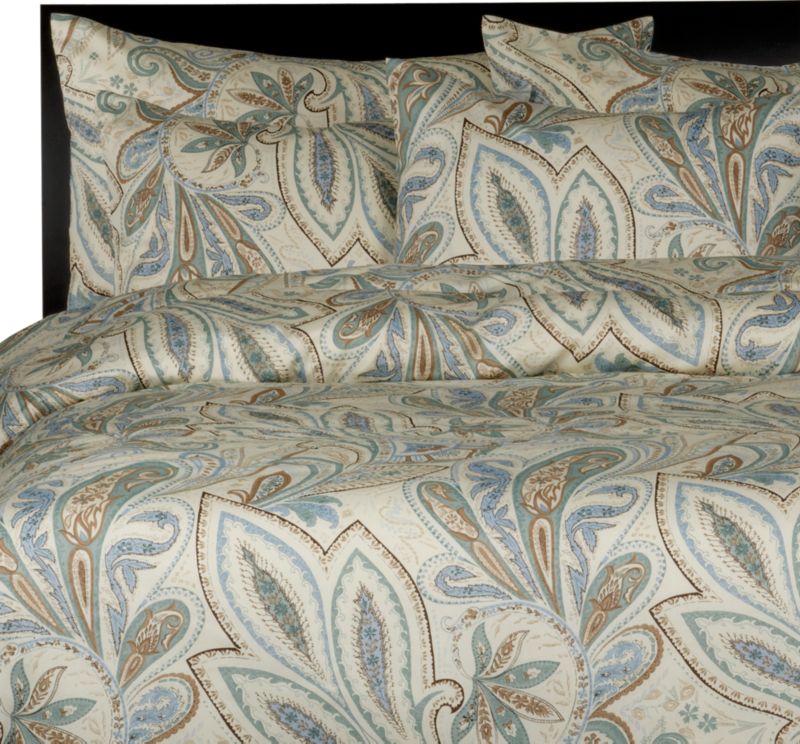 I started a major google search over the weekend and honestly I'm just a bit torn between these two. Which would you choose?
HA HA!! Ok, in all seriousness, I am having the hardest time tracking down anything that I like. I stumbled upon this duvet during a random google search and do you know what I discovered…
This bad boy costs $723.00 for a king size. And NO, that is not a typo. We can cross that one of the list.
Then I contemplated this mosaic duvet from Crate & Barrel.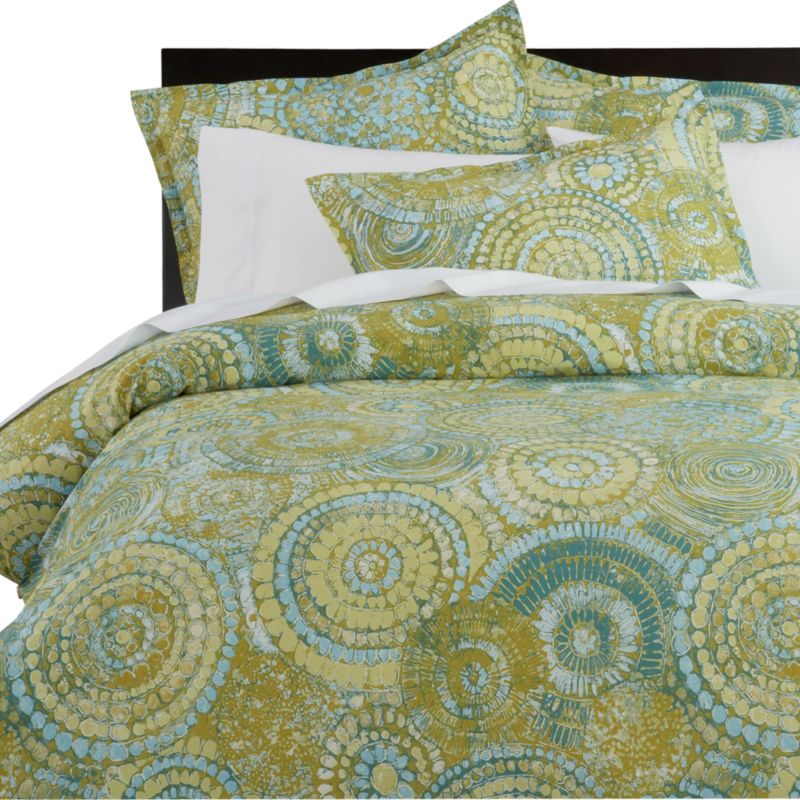 I think this one has a lot of potential but I will definitely need to check it out in person to see how vibrant the colors are.
Well enough about me and what I think. What are your thoughts? Have you seen any amazing bedding lately or perhaps you have an opinion on one of the options above or have experience sticker shock like I did from the $700 price tag for a simple duvet. Let it all out. I'm all ears!